Thu, 26 December 2019
Going all in with Disney Master Artist Kevin-John [Ep. 697]
HoliayThon 2019 continues! We talk with Disney Master Artist Kevin-John! We find out what he has been doing, what we can look forward to and expect for 2020, and how "Going all In" was the factor in skyrocketing his brand!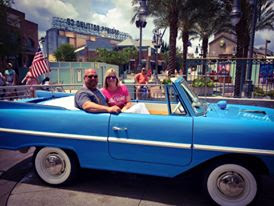 You can find and connect with Kevin-John at Kevin-John.com
Thank you for joining us for HolidayThon 2019!
You Can Find our Facebook Group LooperNation Live Here!
Going all In?: Please stand clear of the doors!
To receive your free vacation quote visit us at Resort Loop Travel!
To help support the show, visit ResortLoop.com/support and THANK YOU SO VERY MUCH!!!
Check out our LooperGear at TeePublic!
Thanks for downloading Episode 697 of ResortLoop.com!
---