Wed, 23 December 2020
Len Testa Kicks of HolidayThon 2020! [Ep. 767]
Len Testa joins us once again to help us kick off the 8th annual ResortLoop.com HolidayThon! We will once again be putting out new shows every day from Christmas Eve to New Year's Day!
You can find Len at DisneyDish.Bandcamp.com!
You can help support ResortLoop.com Here! We would appreciate your help during these challenging times in the travel industry.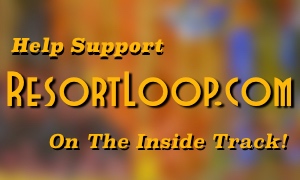 Leave us a voicemail at (414) WDW-LOOP!
Waiting for Harmonious? Please stand clear of the doors!
To receive your free vacation quote visit us at Resort Loop Travel!
To help support the show, visit ResortLoop.com/support and THANK YOU SO VERY MUCH!!!
Check out our LooperGear at TeePublic!
Thanks for downloading Episode 767 of ResortLoop.com!
---