Sun, 27 December 2020
Want Disney at Your Doorstep? [Ep.770]
HolidayThon 2020 continues! Tim and Jeremy are thrilled to be joined by Victor Nawrocki, A real estate agent specializing in properties near the Walt Disney World theme parks! If you want to live near the magic or are considering it this show is a must-listen!
You can help support ResortLoop.com Here!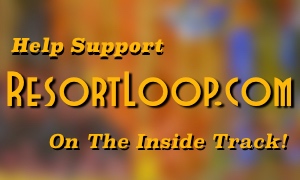 Leave us a voicemail at (414) WDW-LOOP!
Want Disney at your Doorstep?! Please stand clear of the doors!
To receive your free vacation quote visit us at Resort Loop Travel!
Check out our LooperGear at TeePublic!
Thanks for downloading Episode 770 of ResortLoop.com!
---